A graphic design course may seem an unlikely place to have spawned a bio-plastic made from potato waste. But Kingston University's degree course is known for championing ideas, even at the expense of results. The course encourages students to 'play' with whatever they fancy. And that's exactly what ex-students, Rob Nicoll and Rowan Minkley did, experimenting with potatoes and other food items.
Thankfully the pair had both ideas and results. And, in 2017, after months of experimentation, they formed Chip[s] Board, a company that puts sustainability and circular economy at its helm.
Their first product was a chipboard rather than a bio-plastic made from potato waste. But it wasn't economically viable. "We were trying to replace an already cheap consumer product," says Nicoll, "and it just didn't work". Certain they were onto a good thing, however, the pair joined up with others who saw the opportunity to transition to bio-plastics.
Parblex
The resulting product was Parblex, a thermoplastic that's also made from potato waste. You might be wondering where Chip[s] Board gets all that potato waste from. It's partnered with McCain, a family-owned company whose chips and wedges you're sure to have eaten. McCain's were using their waste to add bulk to animal feed. But potato peelings don't have much nutritional value, so Nicoll and colleagues don't feel guilty for having diverted it into their plastic production.
Parblex is made through a fermentation process that Nicoll likens to building with Lego. "We break the waste down into individual components like Lego bricks," he says, "and then we build them back up again until we get a polymer".
That makes a thermoplastic that's compatible with injection moulds and 3D printing. A bio-plastic made from potato waste will never have a long life. But that's the beauty of it. Take the fashion industry, for example. With fashions changing at least every five to ten years, do we really need plastic zips and buttons that last beyond that?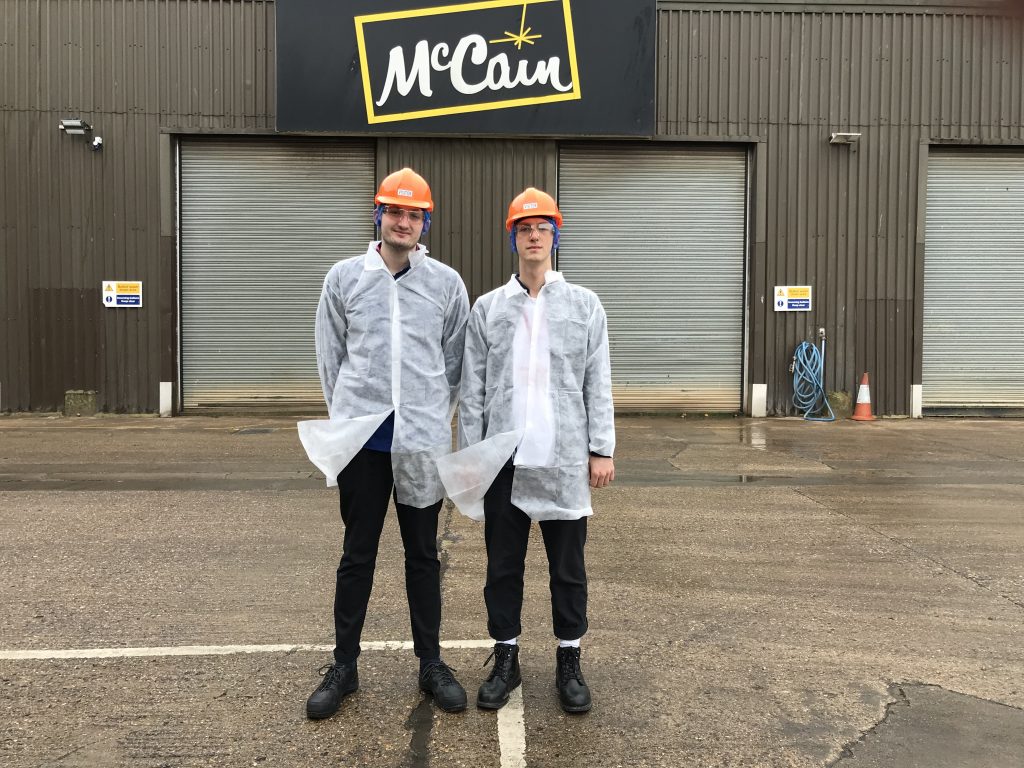 Moving into the fashion industry
Chip[s] Board thinks not. And it's setting its sights firmly in that direction. In fact, the company has already signed contracts with several companies, including Ace & Tate, an eyewear specialist aiming for sustainability. Lilia Yip, fashion designer and academic, is hopeful too. "Given how disposable fashion is, the fact that materials can be biodegradable is a big plus," she says.
I wondered whether we should be thinking along the lines of fast fashion at all. Wouldn't it be better if we simply changed our ideas on fashion, choosing to buy better quality pieces that lasted longer? "Fashion is a mirror of society," says Yip, reminding me that not everyone has the same financial means.
For Yip, the emotional durability of clothes is important. "But others like fast fashion," she says, "And it's hard to change this pattern through awareness alone because people respond to price".
Tackling sustainability
To tackle sustainability as a society, we need to do it from all angles. And by seeking to close the loop when it comes to their bio-plastics, Chip[s] Board is definitely moving in the right direction. This is an exciting time indeed for biotechnologies.