Few things inspire more passionate disagreement than the topic of climate change. Is it really happening? What can we do about it? Is it too late? Throw in the word 'nuclear' and you have a real recipe for an argument powered by hot air: is nuclear power a green option? Is it really possible to have green nuclear?
---
Climate change targets are going to be difficult to hit. And that's why the UK and other countries are looking very carefully at the nuclear option. Nuclear energy is, of course, not new. In fact, the UK currently obtains about 16% of its power from the controversial source.   
What is new, however, is the planned development of smaller systems around the world. Green nuclear could be the future if you believe a new proposal from luxury carmaker, Rolls Royce.
The car giant is proposing small modular reactors (SMRs). And it's not a pipe dream or share-price inflating PR stunt. A consortium of private investors including the UK government has invested in Rolls Royce to the tune of hundreds of millions of pounds. And the company intends to start rolling out its SMRs within the next decade. 
If these ambitions are realised, it will transform UK energy production for the next century and beyond.
The ghost of Chernobyl
When you think of nuclear power it might conjure up images of Chernobyl or Fukushima. You might consider the Cold War or even the Simpsons.
But the SMRs planned by Rolls Royce are very different. 
One of these mini nuclear stations will occupy around four acres. That's the size of two football pitches. And it will produce enough energy to power a million homes. 
By comparison, the full-sized 430-acre nuclear power plant, Hinkley Point C, that's currently under construction in England will eventually cost £50 billion. And it will generate enough electricity to power six million homes, an area the size of the whole of the West Midlands.
SMRs promise to decentralise energy production. And they mean that places that need power can get it from close by.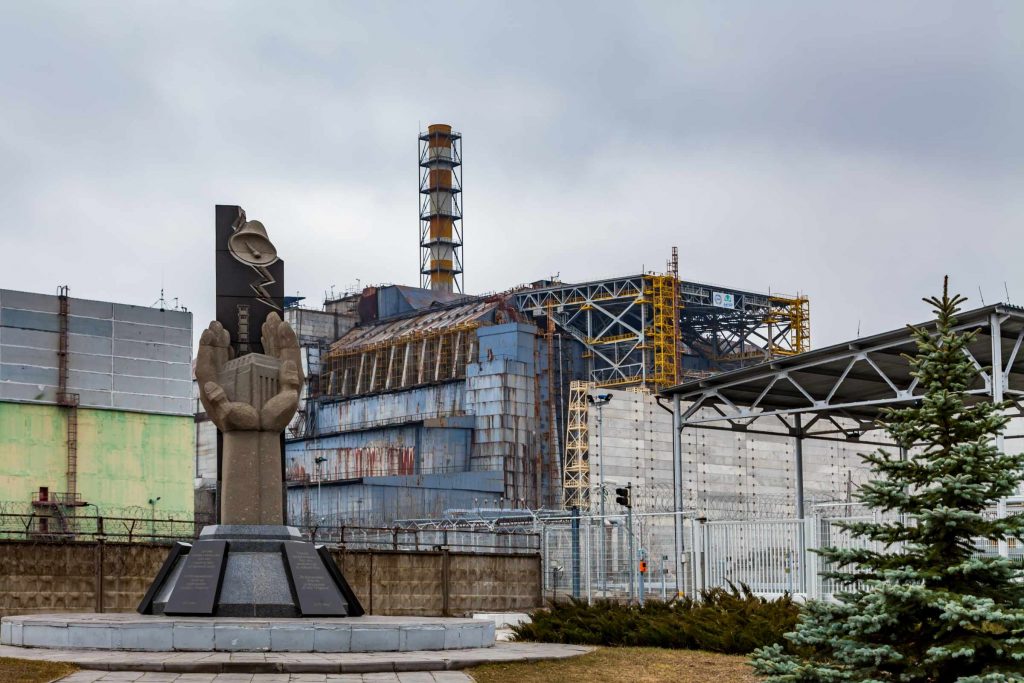 Fossil fuels are facing an extinction-level threat with solar and wind power already proving too competitive. However, until energy storage at scale becomes cheaper, we still need alternative electricity generation systems. Proven nuclear fission technology could very well complement other clean energy sources. They could become a large piece of the UK's energy puzzle.
Nuclear energy is (mostly) safe
For most of us, the elephant in the room remains how anxious we should be about safety. Tragedies such as the Chernobyl disaster (exceptionally dramatised by Netflix and HBO) can make the public very nervous indeed. But these nerves may be misplaced.
Even after the Chernobyl and Fukushima disasters, nuclear fission is still the safest power source per terawatt-hour. Coal is hundreds of times worse. Nuclear is the cleanest of the major energy options. It's even cleaner than solar and wind at present due to the manufacturing process.
Nuclear disasters are rare. But when they do happen, they confirm our worst fears about the destructive power of nuclear fission and radiation. No one likes to be reminded of the danger of a horrifying nuclear war.
Is the war in Ukraine accelerating a greener future?
The year has started with a war in Ukraine. Both Russia and Ukraine supply Europe with crucial metals used to manufacture green technologies such as solar panels, wind turbines and electric vehicle batteries. 
The ongoing war threatens global supplies of these materials. And that's why the UK and others must bring forward alternative power generation solutions. The war has already forced three million Ukrainian refugees to leave behind their homes and loved ones. Perhaps their enduring legacy will be the reduced reliance on fossil-fuel power generation and with it a greener future for all of us.
While it remains to be seen whether Rolls Royce can deliver on their promises, it seems that nuclear power will play an increasingly important role in providing reliable, affordable, low carbon energy. If this modular approach proves viable there is certainly a huge worldwide market for the technology. And it can't come soon enough to help reduce our addiction to fossil fuels.