In our consumerist world, it's easy to overlook the sheer amount of plastic and other unsustainable materials that go into making our everyday lives so comfortable. And nothing screams out 'luxury purchase' more than the latest set of hi-fi headphones to listen to your favourite tunes on. As listeners have become more discerning, sales of premium headphones now account for over 70% of all headphone sales in the US. But have you ever considered buying sustainable headphones?
Modern speaker systems use a plethora of exotic metals and technologies to deliver quality sound. This only exacerbates demand for precious rare materials coming from countries that are struggling with war and famine. Enter House of Marley (yes, that Marley), who promise to deliver premium sound without compromising sustainability with their new sustainable headphones.
The prodigal son
Rohan Marley is no ordinary entrepreneur. His father, Bob Marley, introduced the world to reggae. And with it came a greater awareness of the political and ecological struggles faced by black African and Caribbean people. Rohan has continued his father's legacy of activism and love of music. He created a sustainable headphone company whose purpose moves beyond music. And the company funds reforestation projects around the world, promoting sustainability, and highlighting charitable causes.
No Bounds XL Bluetooth Speaker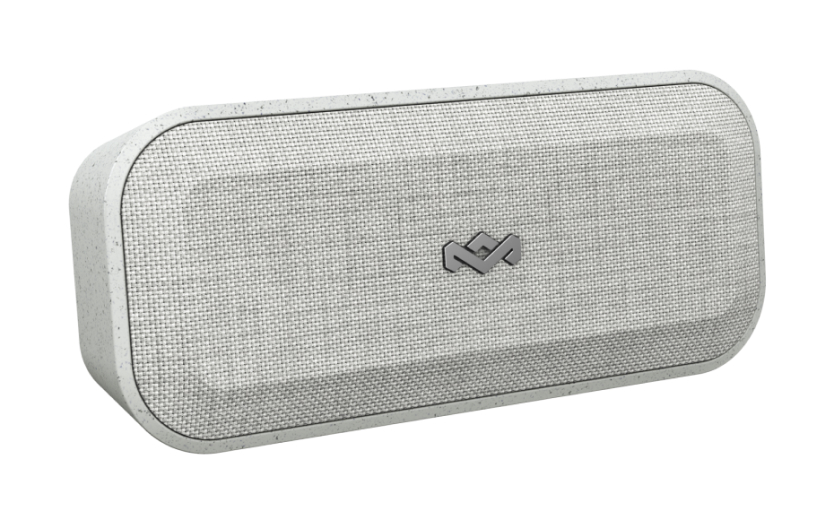 One of the company's best sellers is the No Bounds XL Bluetooth speaker. It's made from sustainably produced cork, upcycled silicone, and recyclable aluminium. And because cork's composition is 50% trapped air, the speaker can float on water. This is surely a world-first. Apart from being waterproof, the speaker is dustproof too, which makes it perfect for outdoor use throughout the year.
OPOH Recommends
Weighing in at over 1.5kg, and with limited charge time, this speaker perhaps not the best choice for long trips. However, for pottering in the garden, going on picnics, or indoor use, the No Bounds is perfect. The sound quality is crisp and loud enough for most occasions and it boasts excellent Bluetooth connectivity. Sadly, we have not yet reached an era in which the products we buy will last forever. All speakers will eventually need replacing. But all in all, if you're looking for a decent, outdoor speaker that won't break the bank, made by a company that is looking bravely into a sustainable future, then look no further.