"Anyone living in China can easily see the piles of trash," says Vaiva Zvirblyte, founder of Solidu Cosmetics which makes solid shampoo and other products. And having spent seven years in China as a business consultant, she should know.
But back home in Lithuania, Vaiva noticed something strange: "In Lithuania, you throw stuff out and you don't see it anymore," she says.
Between leaving China and heading home, Vaiva backpacked for a few months. It was then that she discovered solid shampoos and conditioners. They were useful for travelling and she fell in love with them.
So, armed with a new passion and a desire to do something positive for the world, Vaiva started making solid products in her kitchen in Vilnius, Lithuania's capital. The idea was to create good quality goods without the need for plastic packaging.
She sold her products on local markets and people liked them. Back then, solid shampoo and conditioner was a novelty in Lithuania. No one had seen such products before and they snapped them up.
"At some point I realised, I could make a business out of this," says Vaiva. That was almost three years ago and she hasn't looked back. Vaiva doesn't sell her products on markets anymore. Instead, she and her small team of seven sell online to partners, boutiques, and concept stores throughout Europe and beyond.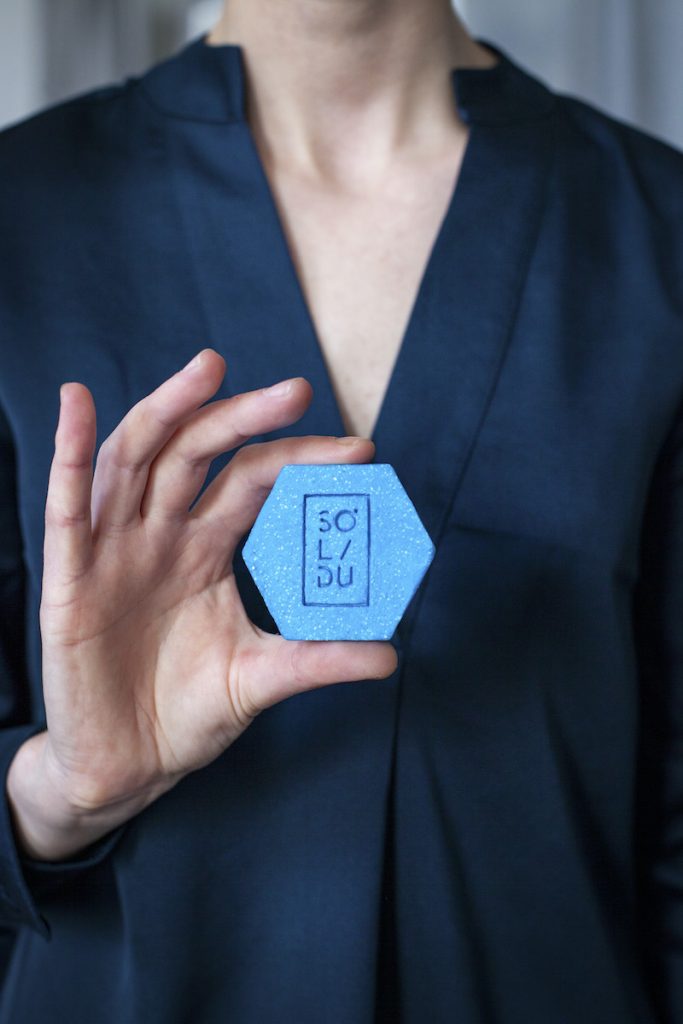 Solid shampoo without the waste
All of Solidu's products come packaged in boxes you can compost at home. The bamboo packaging takes just 45 days to break down. That's in stark contrast to the 450-1000 years most plastic packaging takes to degrade.
For now, the bamboo comes from Asia, but Vaiva hopes to find a local solution eventually. "I want to do everything perfectly," she says, "but sometimes the options aren't there". The fact is that raw materials for use in products are a global issue at present.
But Solidu won't leave it there. As more options become available, you can be sure Vaiva will seek them out. And for now you can rest assured that all Solidu products are completely natural.
Not only that. Unlike most commercial shampoos and conditioners which typically contain huge amounts of water, all of Solidu's products are made from ingredients that solidify, hence the name. This means they last longer and smell better than many products on the market.
Made from delicious-smelling ingredients such as cocoa butter, argan oil, mango butter, and essential oils, these products might make you hungry but they will definitely get your hair and body gleaming.
OPOH recommends
As far as we can tell, all of Solidu's products smell amazing. It's a real treat to get a package of them dropped through your letterbox. We tried Pink shampoo, spiced with ylang ylang, geranium and pink grapefruit, and Exotic shampoo, a heady mix of vanilla, citrus and patchouli. Both work a treat and smell gorgeous.
The 20 Seconds soap with mango and shea butter is equally divine, lathering up to a creamy foam and leaving the skin soft and silky. To cut down on transport costs, it's worth buying in bulk. Shop for Solidu products here.