To work from home was once the dream. It promised more time, a better work-life balance, and possibly even more productivity. But now that four out of five Brits have taken their work home, the dream has morphed into a real struggle for many. Space is tight. Living rooms and kitchens have become makeshift offices. And the lines between work and home have become blurred.
While a zero-carbon garden office would be perfect, many of us simply don't have the space or money for such a luxury. But Stefan Husanu, CEO of sustainable furniture makers, Pith & Stem, believes he has the answer.
Work from home in style
Pith & Stem's DropTop , complete with state-of-the-art monitors and USB connection for your laptop, promises comfortable and efficient home-working.
Made with your posture in mind, this ergonomic workstation attaches to your wall. It packs away at the end of the day, storing your laptop and other desk necessities safely out of view.
Billed as the world's first-ever fully integrated, wall-mounted workstation, the DropTop is a stylish piece of furniture that turns into a piece of artwork when not in use.
And if you're concerned that it may not be strong enough to withstand home schooling or toddler tantrums, be reassured: The company says you can stand on it, jump up and down, and recite Shakespeare from the desk without fear.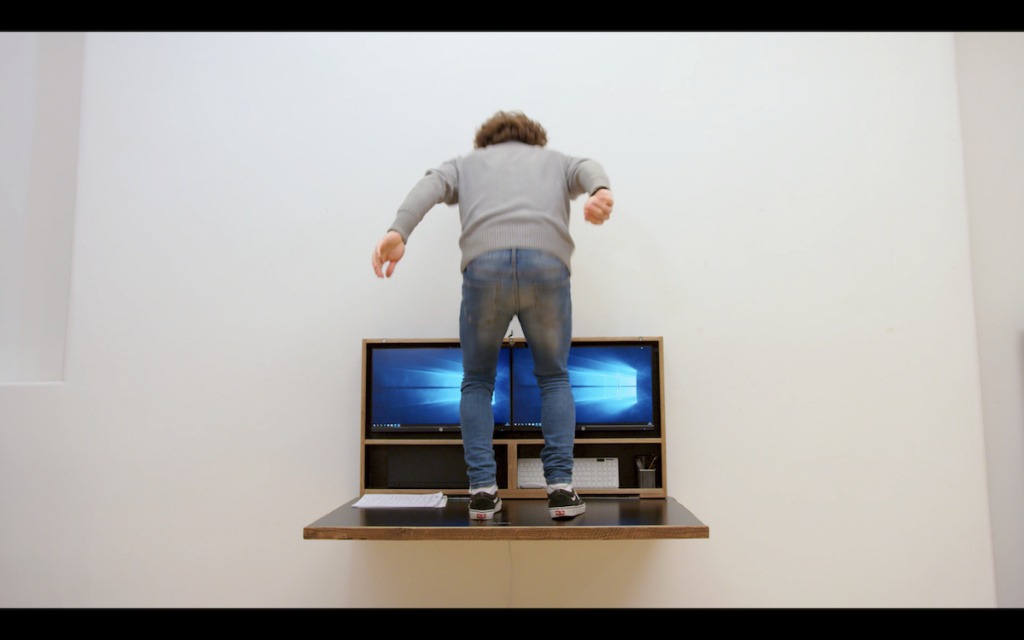 Sustainable working
But perhaps the best thing about Pith & Stem is its commitment to the planet. Using suppliers from the UK wherever possible, the company limits the amounts of virgin plastics and new steel it uses.
Instead, Pith & Steam uses traceable, closed-loop plastics and surplus metal. Taking a transparent approach to business, Pith & Stem makes the DropTop from FSC-certified birch and promises to plant ten trees for every item sold.
Microsoft's annual Work Trend Index tells us that if you work from home, it's here to stay. And that means you'd better work it out soon.