Brrr … it's that time of year again. It might feel as though it's been winter forever, but springtime officially arrives this month. And if you've found your thoughts turning to the summer holidays, you're not alone. Around 50% of Brits booked their last holiday between two and six months in advance. Camping still tops the list when it comes to sustainable staycations. But is buying a tent always an eco-solution?
Not necessarily. Most tents are made from non-recyclable, non-biodegradable fabrics. And they're not typically used very often. Although Brits spent 12.5 million nights in tents in 2019 and campsite bookings were up 500% in 2021, people still tend to store their tents in a loft or garage for most of the year.
Rebecca Heaps saw a need for a different way of using tents after renting her bell tent out to her neighbour.
"I went online to find the Airbnb for tents and there wasn't one," she tells me.
Rebecca knew that, just like a spare room, a tent is an asset. And that's why she created Tentshare, a community-led tent matching service that is based on the sharing economy business model. Tentshare enables you to rent a tent or make money from camping gear you already own.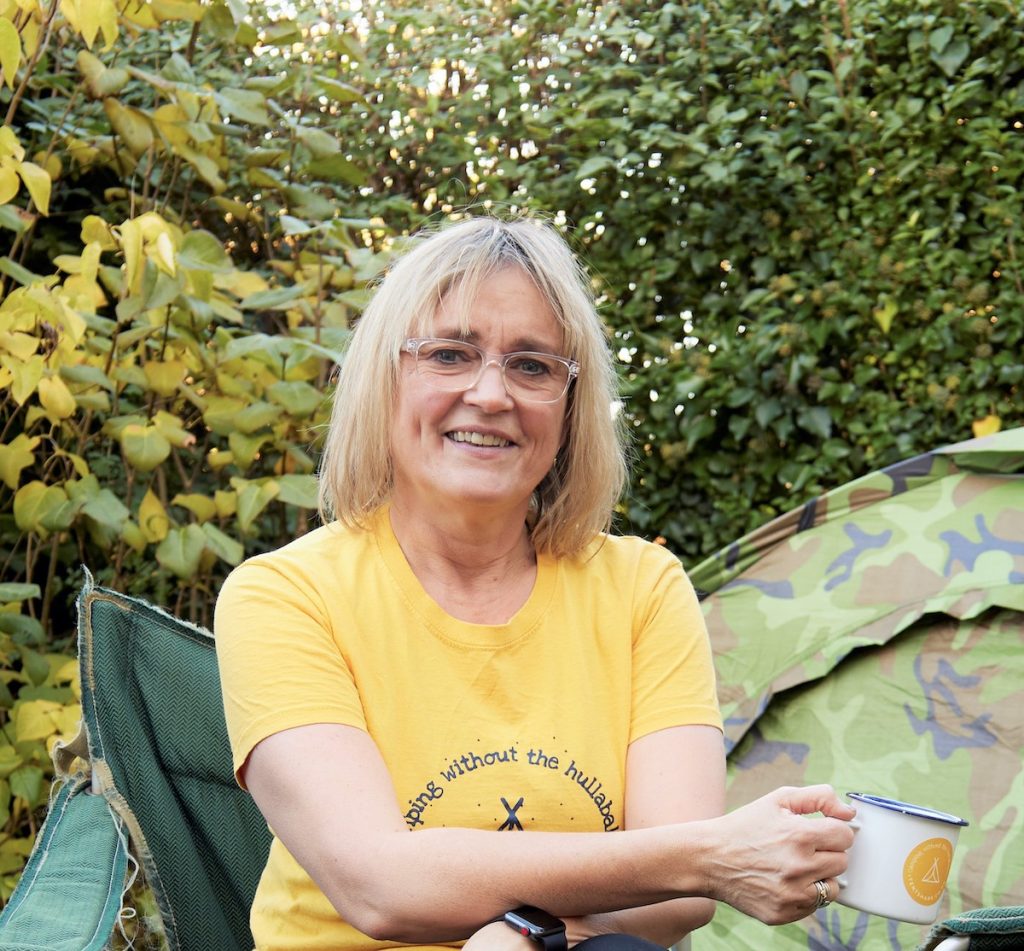 Enjoy sustainable staycations with Tentshare
With Tentshare you save money by renting your tent and camping gear. You also save space as you won't have to find a place for your holiday gear to live when not in use. And if you already have tents and accessories, you can earn money by renting them out to others.
The other bonus is that you can meet your exact requirements every time you go away. It's often hard to know what tent will cover all angles. You may want a two-man tent for hiking holidays when you have to carry everything on your back. But a four-man tent is more comfortable for campsites, and a multi-room tent is perfect for family trips. Add to that the bell tent for the occasional wedding and the money soon adds up. Not to mention the storage space!
With Tentshare, you don't have to compromise. You get the perfect tent for the job every time.
Earn money with Tent Share
Of course, Tentshare only works when there are enough people sharing their tents. If you have a hoard of camping gear tucked away in a cupboard somewhere, why not list it now? That way you can help someone else have an eco-friendly holiday and earn extra cash at the same time.
Tentshare is for people who love and respect nature. And for that reason, both hosts and hirers are asked to sign agreements before proceeding.
Can I rent a tent for a festival?
In recent years, everyone from Argos to Tesco has been selling festival tents for unbelievably cheap prices. It's pretty obvious that you won't get a decent abode for £7. No surprise then that thousands of people leave their bargain-basement purchases behind at festivals, happy to exchange a few pennies for a night or two of no-strings-attached debauchery.
But all those tents get picked up and reused, right? Wrong. "The big lie is that charities will pick them up," says Rebecca. But it takes a lot of manpower to pick up tents. She recalls volunteering at a music festival in 2021 . "We were salvaging tents as quickly as we could before the bulldozers came in," she says.
For this reason, Tentshare is not suitable for festivals. To have a more environmentally friendly festival experience, Rebecca suggests you book a pre-pitched tent. Camplight, for example, rents out tents at small festivals for as little as £7.50 a night.
As a member of the Camplight cooperative, Rebecca collaborates closely with them. In fact, Tentshare has just teamed up with Camplight to provide a tent rental service for Medicine Festival.
Getting the best out of sustainable staycations
There are some other things to consider when planning a sustainable holiday:
Stay close to home. You don't need to go far to find beautiful terrain and unexplored spots
Travel by train or coach where possible
Avoid plastic-waste by decanting your shampoos and conditioners into reusable containers before you go
Don't leave food in your fridge at home to rot. Consider donating unwanted items to a sharing app such as Olio
It's probably obvious. But do remember to pick up your litter
It looks as though sustainable staycations are here to stay. And with 40% of Brits more likely to take their holiday in the UK this year, places are booking up fast. Having a more sustainable holiday takes a little bit of thought. But knowing the places you visit are well-looked after makes it all worthwhile.