Linda Gemmill is an artist and activist who founded sustainable clothing company, chariklo. She sells beautifully designed T shirts printed by Teemill. It's a closed-loop water system and circular economy model, meaning you can trade in your old Ts at the end of their lives. Read how Linda moved from burn-out to on-fire.
I'm passionate about chariklo and what we stand for. Today my life is bursting with meaning and purpose. But four years ago, it was a completely different story.
Burnt out from my corporate career, my soul was yearning for a change in direction. My body and mind craved rest and respite. So at the age of fifty-six, I threw out the security of my generous benefits package and took a scary leap into the unknown.
I was in pursuit of a simpler, more sustainable, happier, and healthier life. I'm not going to say it was easy. Rebuilding my health on a small budget was challenging. My body felt broken, my adrenal system was shot, and my weight had ballooned.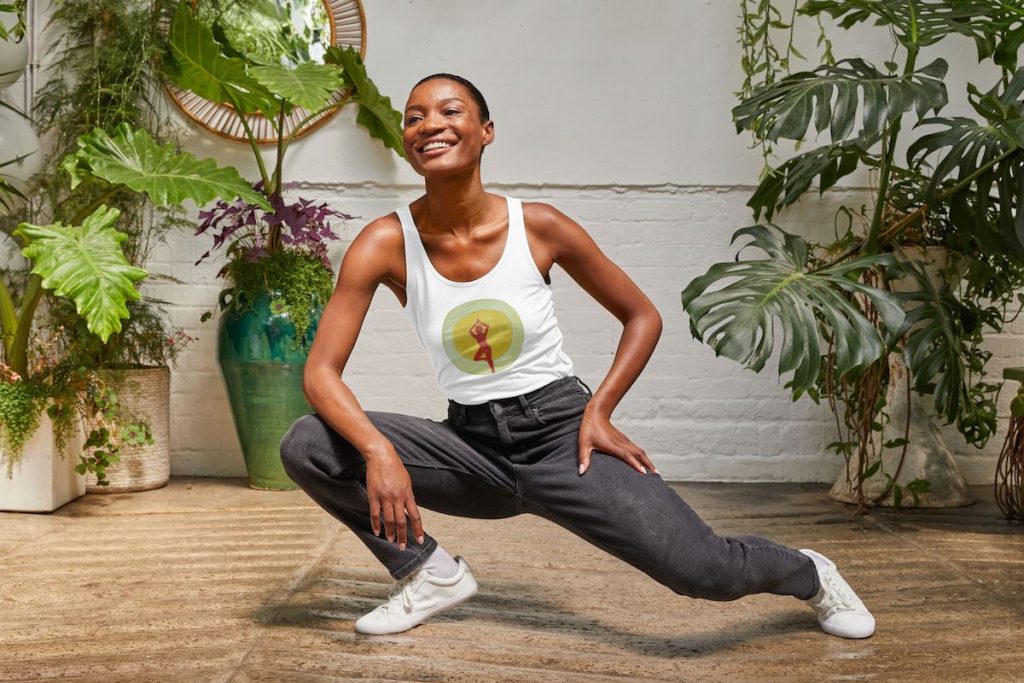 My values led the way
A quest for spiritual meaning and connection had dominated my spare time for the previous decade. I'd explored my inner being by following wisdom teachings and alternative healing modalities. This work became the source of my recovery, helping me to put myself back together in a gentle, compassionate, and integrated fashion.
Along the way, I returned to the area in which I'd grown up, a rural coastal village in a small corner of Essex. This brought me close to the beach where my siblings and I swam as children. Moving back to the place of my beginnings reawakened my passion for art. And this led me back to painting after a break of nearly forty years.
Life was great, but a big question remained. What of my work in the world? What was I going to do that had meaning and purpose? I knew I had to be of service and that the world was in desperate need of change. And social injustice and the dire state of our planet spoke to my heart and called for my action. But what could I do?
I started volunteering for the Bradwell B Action Network (BAN), a new local organisation that was campaigning against the building of a new nuclear plant. We were concerned about the impact it would have on our environment, community, and heritage. And, as the coordinator, I became fully immersed in the trials and tribulations of sustained campaigning.
The developers of the proposed new power station were the Chinese state-owned China General Nuclear. My research led me to new insights into the injustices in China regarding the clothing supply chain and the unethical ways in which most of our current clothing is sourced.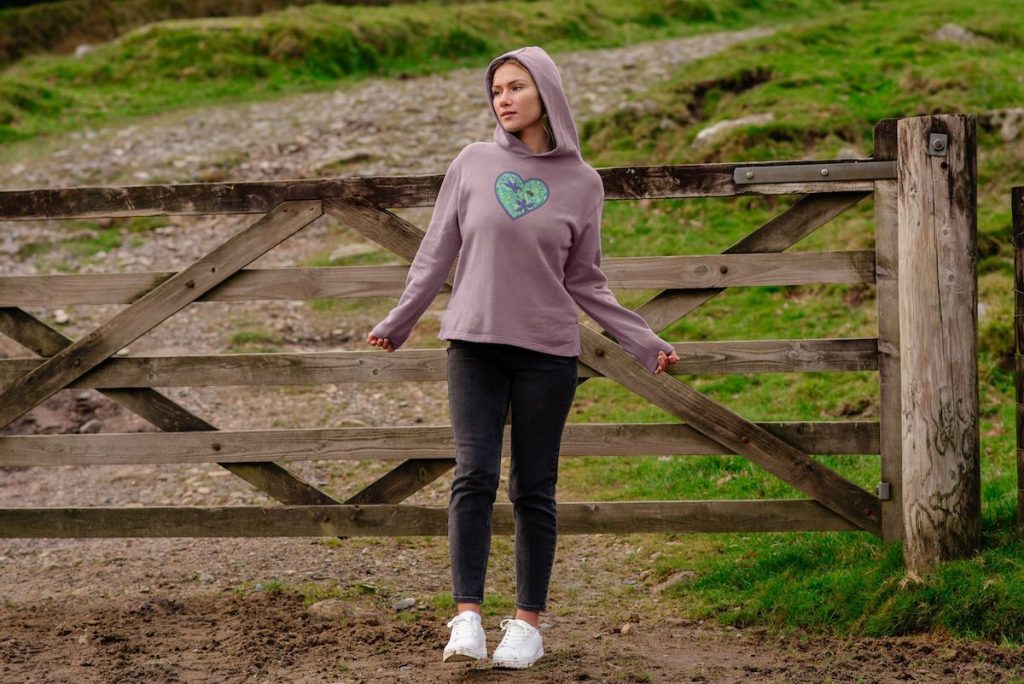 Light Bulb Moment
One weekend I was researching a supplier for our BAN campaign T-shirts. They needed to be ethical, sustainable, and affordable, without any connection to the Chinese State or related to human trafficking and abuse. That's when I stumbled across Teemill.
Finally I knew I'd found an organisation we could team up with. They could supply our merchandise and help us raise much-needed funds. Their products were ethically and sustainably sourced and manufactured to accredited and proven standards. And with environmental care at the core of their values, they perfectly aligned with our needs as a campaigning organisation.
That's when inspiration struck. I had my lightbulb moment. Using Teemill and their supply chain, I could use my skills in art and design as a vehicle for change. I could send out powerful messages and provoke conversations to bring about the change we need in our world.
The idea was simple. I'd promote heart-centred change through the medium of sustainable clothing. And that, dear friend, is how chariklo was born.
The biggest challenge has been getting my fledging business to fly on a tiny marketing budget. It's been a huge learning curve. I really could not have gotten this far without the love and support of my family and friends, to whom I am eternally grateful. Today I'm happy in the knowledge that chariklo positively contributes to our world while providing my customers with quality products that speak to their values.