Not many of us want to reduce our consumption. But what if we began to move away from mindless consumerism towards more conscious spending? What if we could use less energy to produce the things we buy regularly?
Swedish-based social impact start-up, Agood Company, wants to help you do just that.
"We're not only making good products. We're making them in a sustainable way," says Emilia Cullborg, marketing and communications manager.
The company believes in doing things properly. That's why its products use less energy to produce. And not only that. At the end of their lives, many of their items can be returned to the earth.
Everyday items that use less energy to produce
From recycled nylon phone cables and pens made from grass, to bamboo toilet paper, Agood Company creates those products you use all the time. It even does a beautiful line in photodegradable stone paper.
But its founders don't want you to buy anything you don't already buy. They're not persuading you to consume. "We look at what exists and how we can improve it," says Emilia.
What makes Agood Company stand out is the way it takes the everyday, disposable items you already purchase and produces them in a way that respects the finite availability of the materials they are made from.
Is the tide finally turning?
If you grew up in Britain in the 80s and 90s, you'd have been forgiven for assuming that ethical consumerism was on its way up. Anita Roddick founded the Body Shop in 1976 and started the Save the Whale campaign in 1986.
Children were learning about recycling in primary school. But that wasn't enough to prevent another whole generation growing up without recycling being a part of their daily mantra.
It wasn't until 2003 that the EU set up directives to improve recycling. And in the same year, the Household Waste Recycling Act came into being in England.
It wasn't like that in Sweden. "Recycling is very much a part of our everyday life," says Emilia. That attitude may partly explain why Sweden is one of the nations leading the way on sustainability.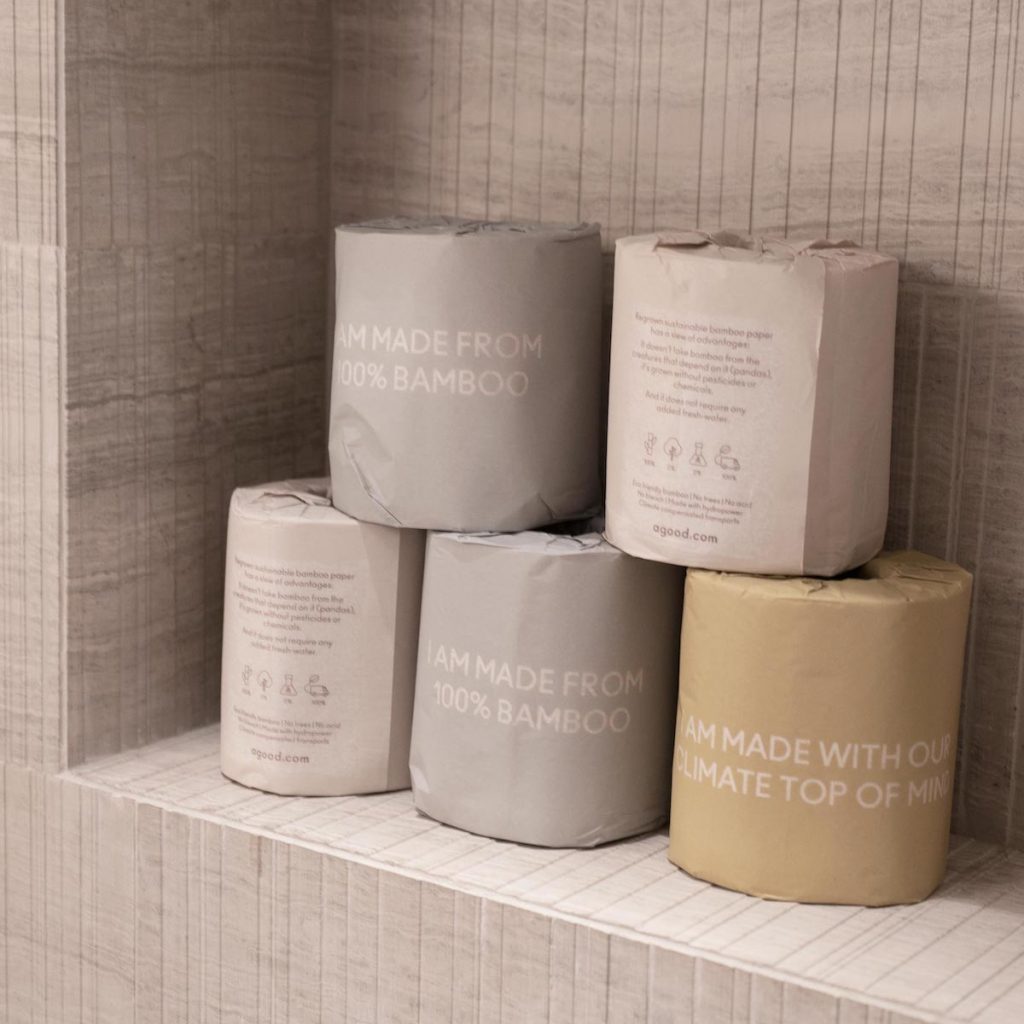 The future of consumerism
Research shows that even if the global population were to hit 10 billion by 2050, we could all enjoy decent living standards using 60% less energy than we do today.
But in order to do this, we need to make some big decisions about where the things we buy come from. As a certified B corporation, Agood Company believes in using less energy and putting ethics before profit.
You can rest assured that Agood Company has considered every part of a product's journey, from its creation to its shipping. And the startup offsets its carbon emissions too.
In fact, those behind the company think long and hard before embarking on any new product. Emilia says: "We always ask ourselves: is it worth spending time and resources on this?"
So save some energy today and check out the shop here.