Smyle for the camera
Amsterdam-based company, Smyle launched its chewable toothpaste in February and they're already selling it in over 24 countries worldwide.
The idea is simple. Rather than selling tooth paste, Smyle sells chewable toothpaste tablets in glass jars. Simply crush a tablet between your teeth and use a brush to clean as usual.
"People say it's a little strange," says entrepreneur and Smyle founder, Almar Fernhout, "but when they try it they realise it's not really any different from ordinary toothpaste".
The big selling point is that Smyle is 100 % plastic-free. Since toothpaste tubes never get recycled and the average household uses one a month, just think how much plastic this could prevent from ending up in landfill.
We're all wondering how to reduce our plastic waste. Smyle is part of a new wave of environmentally-aware companies finding ingenious ways to eliminate the need for the plastic products we once took for granted. They are doing for dental care what many companies have already done for kitchen waste with their chewable toothpaste.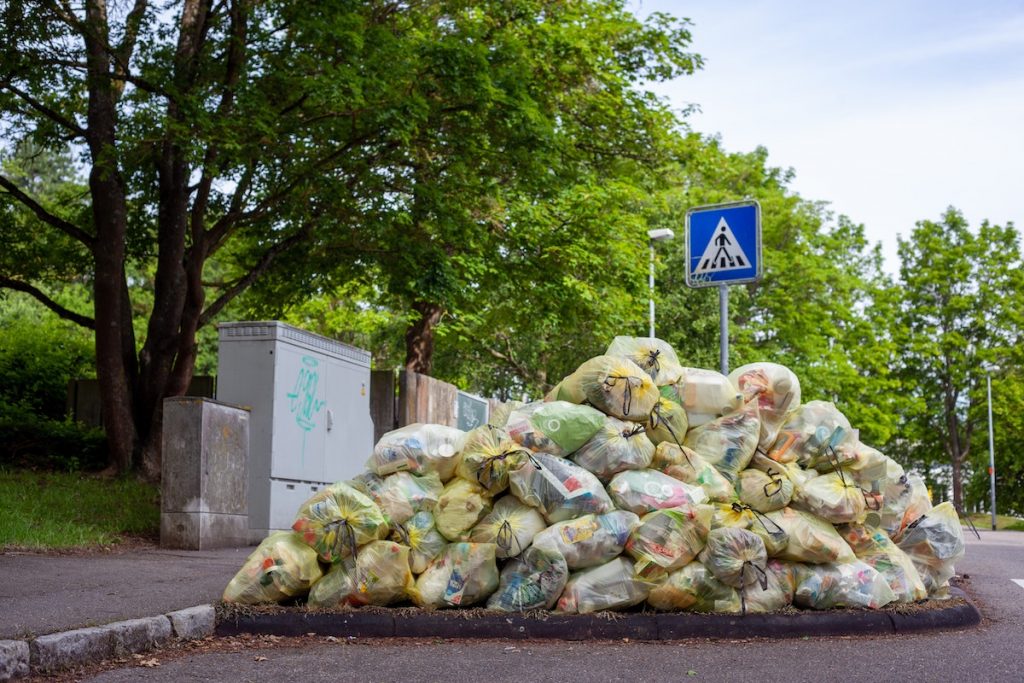 Plastic toothpaste tubes
Egyptians were using a form of toothpaste 7000 years ago and the smooth product we know today came about in the 1940s. The first toothpaste tubes were made of tin and lead.
But after World War II, metal was hard to find and plastic became more accessible. By the 1990s, toothpaste tubes were being made entirely from plastic.
For some reason, we never questioned it until now. There's absolutely no need for plastic tubes and Smyle's product is proof of this. Winners of Climate Kic's Clean Industry award, the company is leading the way in sustainability.
"I knew the product had to be completely sustainable, but it also had to look good," says Almar. And it does. The chic glass bottle is easily cleanable and would look great on any bathroom shelf.
Smyle works on a subscription model. For less than £6 a month, they will send you refills every four months. Shipping within Europe is free.
Your package will arrive three times a year. And Smyle are quick to point out that while having things delivered directly to your door seems more energy intensive than buying them locally, that's not actually the case.
By using existing postal services rather than third party companies, Smyle say their product simply 'hitches a ride' on a predetermined system. And anyway, they remind us, almost everything we buy has been shipped from elsewhere.
With your first order you will get a free glass jar and two refills. Refills are packaged in biodegradable paper made in Holland. It's hard to see a flaw in this system.
OPOH recommends
The first time I tried the tablets, I wet my brush first as the label suggests. This was a mistake because it made the paste very watery. The second time, I used a dry brush. I crunched the pill a few times in my mouth and brushed. This time it was better. It's not the same as using toothpaste because it's less creamy and thinner than what I am used to.
It will take a little time to adjust to this new form of toothpaste. However, to cut down on all those toothpaste tubes going to landfill, I'm willing to change my habits. I'm also willing to pay more than I presently pay to support a small company and help the environment.
At almost £6 a month, Smyle toothpaste is top-end. However, if you look at other natural products on the market, the pricing is probably average. And of course, it comes with the added bonus of creating no waste.
I definitely recommend it to those wanting to reduce their bathroom waste. Subscribe here.